 We're hyper focused on quality! From a single color black imprint to a complex 8 color simulated process job, we're dedicated to making sure your project is perfect!
We're better, and we'll prove it! We answer our phones, respond to emails, and follow-up all in a timely manner. Our service devotion doesn't stop at the sales department, it flows through the entire company!.
Have your own art? Cool! Need help with design? No problem. Maybe it's a combination, or an idea. We've got you covered! Our art department is here to make sure your items will look great.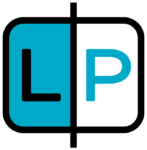 FEELING INSPIRED? We continue to be a go-to source for clothing labels, businesses, and independent designers who are looking to bring high-end, retail ready screen printed and embroidered designs to life. If you see something you like, hit us up to get more information on how we can make your project as eye catching as some of these"