Screen printing is the "go to" technique for placing a custom image on a garment.
Screen printing is a printing process that involves the use of a squeegee, ink and a screen to transfer the design on to the garment.
The technology is based on making a stencil on a mesh screen. Once you've set it up on a product, such as a piece of clothing, you can apply the ink to it. Then pass it through the mesh to create a print on the material below. Through this process, the ink is pressed onto the garment through the screen. A few different things help determine what kind of screen to use when printing such as ink color, halftones, gradients/halftones and what substrate is being printed on. The screen is attached to a press, which rotates and prints the pattern on the garment. Finally, the garment is run through a dryer where the ink is cured onto the shirt and becomes permanent.
Screen printing is ideal for handling high volume orders. If you want to print hundreds or thousands of t-shirts quickly, screen printing is likely the most efficient and economical method.
The crew at LuckyPrints employs a wide range of inks and techniques to accomplish excellent results for our customers' custom printing projects. Check our Gallery for regular updates of awesome new custom t-shirts and more as they roll off of our dryer and in to the world!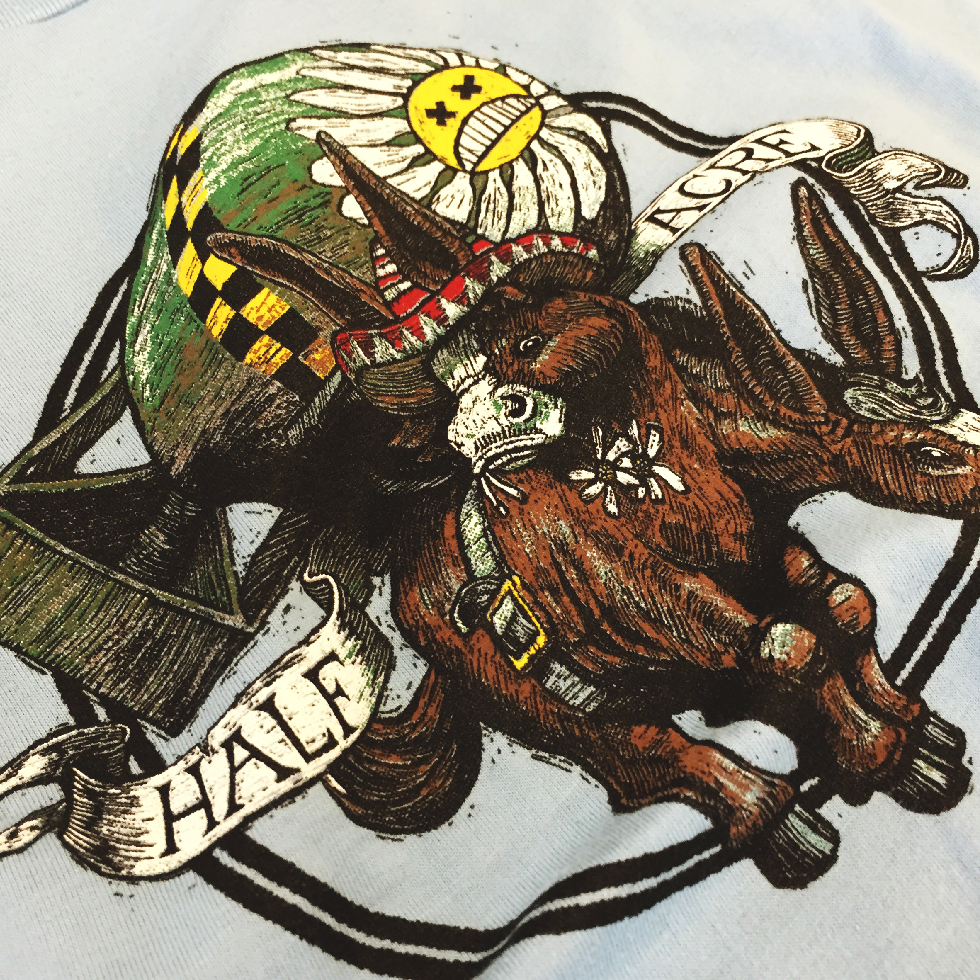 The most common and versatile screen printing ink. Plastisol is extremely durable for a long last through many cycles in most wash / dry conditions. Most likely that favorite tee you've still got from that awesome concert you saw in high school was printed with plastisol.
CLASSIC
Standard plastisol prints are extremely versatile but create an ink film that can be felt with the hand. The higher the opacity of the ink, the greater the hand. This heavy hand is can be considered a disadvantage at the consumer level.
HYBRID
SIMULATED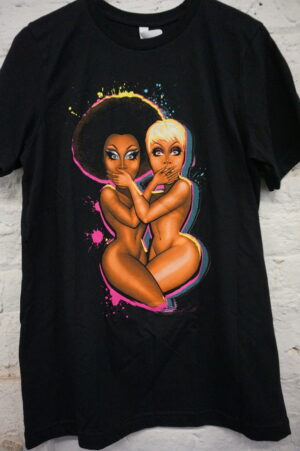 Using Ink Additives, we're able to transform regular plastisol inks into something truly unique. Add texture, dimension, shine, and more to a print to create a thoughtfully enhanced image..
Contact us if you've got a weird idea or a strange substrate. We'll diagnose the project and help you figure out how to get it in to production for your next custom screen printing project. This applies to most non-garment items and garments made from unconventional fibers.
PUFF
PLASTIPUFF is a plastisol puff ink formulated to cure and expand rapidly. PLASTIPUFF also produces an exceptionally strong, long-lasting ink film with a high uniform finish and excellent abrasion resistance. The inks should be used on T-shirts, sweatshirts and other woven cotton and cotton/polyester garments.
GLOW
Neon
FOIL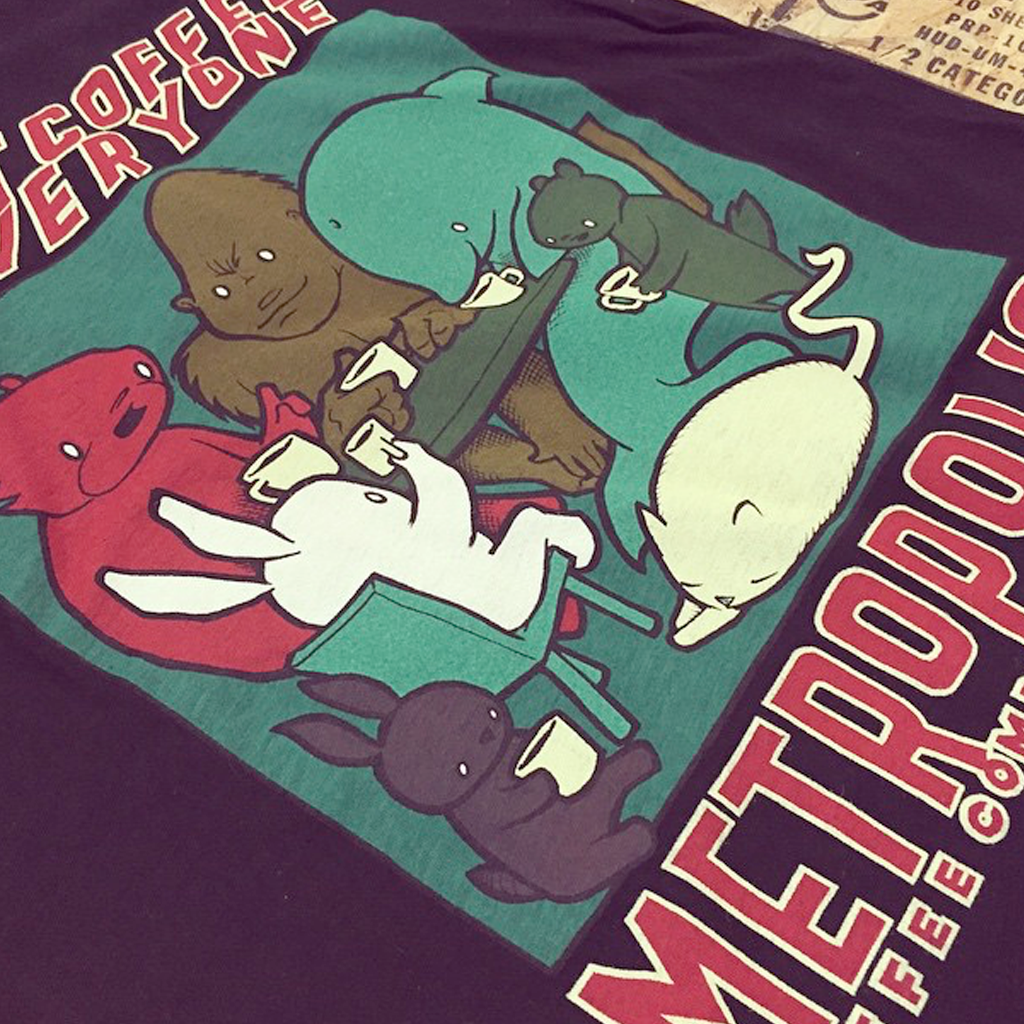 A soft-feel ink option with great results on detailed artwork. This is the ideal option if you don't want to feel ink on your extra soft t-shirt. This printing method is best suited for light colored garments. For similar results on dark garments check out Discharge and Tinted Discharge printing.
Discharge
TINTED DISCHARGE
water based
Discharge
Discharge inks take the dye right out of a garment to expose the natural fiber color and create a soft print with little to no texture. It's the soft hand solution for dark or richly colored shirts. Results can vary depending on the original garment dye. 100% cotton only. Check out Tinted Discharge printing to see it's colorful cousin.
TINTED DISCHARGE
water based